Emma Posted on June 28 2019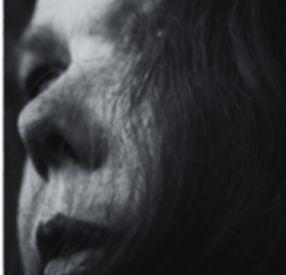 I have never found it easy to write a blog. I guess it's because I have all these thoughts and ideas muddled up in my head that I struggle to express and write down. Let me start by telling you a bit about me and my background. I grew up mostly in South Africa with strong Scottish roots. I first came to the Isle of Lewis 16 years ago for a music festival following some difficult years living in Ireland. Leving Lewis after the festival we agreed we could never move here despite what a great time we had.
Four months later we moved to the Outer Hebrides. We ran a local tearoom called the Blackhouse at the famous Callanish Stones for three years after moving to the UK. In January 2005 tragedy stuck when a hurricane destroyed the thatch on the roof of the Blackhouse. Unfortunately we were forced to close our family tea room at the end of the year due to the damage. This hardship took its toll on our family. Year after year bought endless problems and it seemed that our hopes and dreams were doomed to be shattered and never become a reality. However, no matter how tough life got, I clung to our somewhat detached life on 'the rock.'
There is something magical about this place. I am still amazed by the fact that I live and work among the famous ancient Standing Stones. Summers are short and busy but the days are long and dreamy and the area benefits from some incredible weather patterns. Summer Solstice occurs during the mid-summer months when there's hardly any hours of darkness - as you can imagine, getting enough quality sleep during this time can be a struggle! By August the astro-twilight ends and we welcome the return of darkness again for a few hours each night. This is my favorite time of year as I have the possibility of seeing the green glow of the aurora once again. This stunning natural phenomena is the thing I love most about this place. Time passes at a different pace here and local people struggle with the fast paced changes of the modern world. Many people are surprised to hear that we have a good, hi-speed Internet connection. For this I am grateful, as I don't think I would be able to live and work here if we didn't. 
Through the years I have faced a number of struggles including divorce, my children leaving home, and trying to find my way alone in the big wide world. However, I am grateful that I have managed to hang on to my  house and the now roofless ruin of the Blackhouse at the Callanish Standing Stones. I did put the Blackhouse on the market for a while. However, I found myself telling anyone who came to view it all the bad stories and I slowly realized that I did not want to sell it. I have plans to restore this lovely, listed building and have architects doing a feasibility study on the restoration. I dream of re-opening it as a tearoom, like it once was, with a gallery of sorts - of art and Science, astronomy and astrophotography, of alignments and ideas. A place linking things together rather than tearing them apart and a space to host small parties for weddings, music and stories. 
My house is just a mile from the Callanish Standing Stones and I am in the process of refurbishing it. I hope to rent the rooms out once the refurbishments are complete, then welcome people to stay and enjoy the wonders of the beautiful, remote and challenging area that I call home. In the future I have plans to offer specialist photography tours to my guests for anyone who is interested in the Standing Stones, Scotland, History, Archaeology, Archeoastronomy and more, but that's for another time...